About Us
---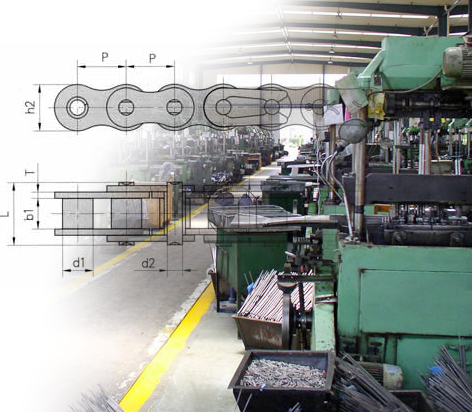 TRITAN Bearings and Power Transmission Components are manufactured with China's most technologically advanced machinery, producing world class power transmission products. TRITAN uses heat-treated select alloy steel, advanced quality control and testing systems to ensure the highest quality.
TRITAN products certified to ISO 9001 standards and also conform to ANSI B-29-1, American Petroleum Institute, DIN8196, JIS1801 and BS certification (Roller Chain). These exacting standards provide many advantages to you and your customers.
Experience what higher standards and a true commitment to your satisfaction can bring to all your precision bearings and power transmission component requirements. See for yourself just what the TRITAN difference is.
How Can We Help You?
---
As a manufacturer for the last 20 years, we recognize that service is more than just producing quality products. Today TRITAN products are distributed through over 3000 of the industry's top bearing & power transmission distributor locations throughout the United States, providing users and OEMs the highest levels of service and inventory support. Please let us know how we can help you; click on the appropriate link below:
Looking for nearest TRITAN Distributor
Interested in becoming a TRITAN Distributor
Inquiring about employment
US Headquarters
2100 Pacific Street
Hauppauge, NY 11788-4737
Phone: (888) 423-2746
Fax: (631) 273-8257
Production
Jichang Road
Hangzhou, China
Post: 310021
For more information, please fill out the form below.
* Denotes Required Field
---